A Realm of Retrofitting
This house is a renovated retrofitting in contemporary style over the support systems of an existing building.
Architecture and Interiors
The Three floored structure contains 6 bedrooms, 4 formal and informal living spaces, 2 kitchens, dining, gym, home theatre and an office space.
The planning was adopted from the form of the plot, with the outer helical form of the staircase cladded with artificial stone cladding created an interesting light and shadow pattern from the skylighted top.
The patterned vertical metal screen is an inspired contemporary take of the 'jalis' thus elevating the aesthesis of the front façade.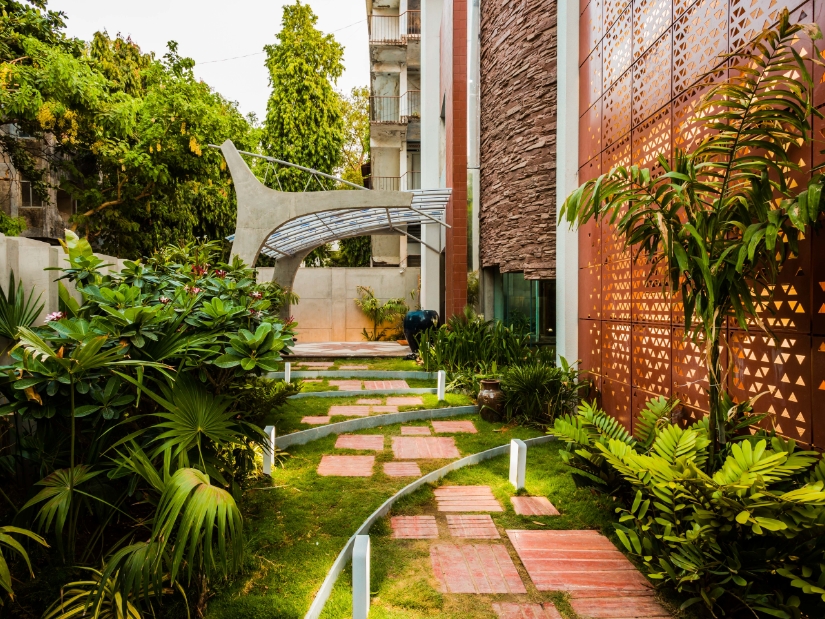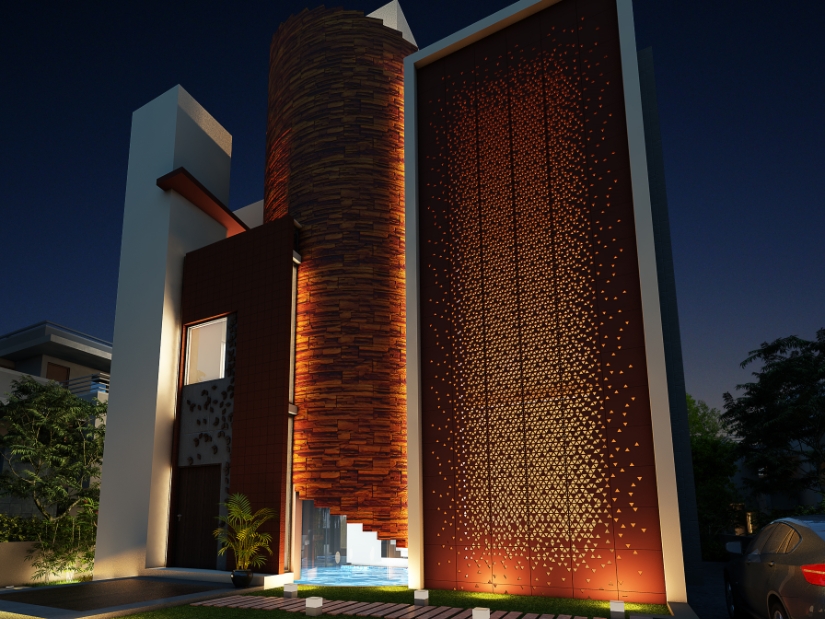 The family room at the lower level opens out to an open sitout, the landscape in the front yard and the granite screen walled water fountain in the rear, lightens the boundary between the exterior and interior.
The contemporary style was absorbed in the interior elements as well thus complementing the overall style and feel of the space.