Kalpeshbhai Patel's Farmhouse
A Leisure Abode
Designed as a getaway abode, this farmhouse is a place for pleasure and leisure.
Architecture and Interiors
Consisting of minimal functional spaces with 2 bedrooms, a game room, dining, and kitchen, this farmhouse has more emphasis on outdoor spaces which is evident in huge entrance verandah, patio in the rear, and elaborate landscape buffers all around. A squarish open foyer invites us into the L-shaped structure that surrounds it on two sides. A long linear flat roof and continuous full-height windows with vertical fins induces openness and almost renders the whole volume into a hollow open structure.
It was deliberately located on the farthest end of the site paving the way for a huge multi-purpose outdoor open space in the front.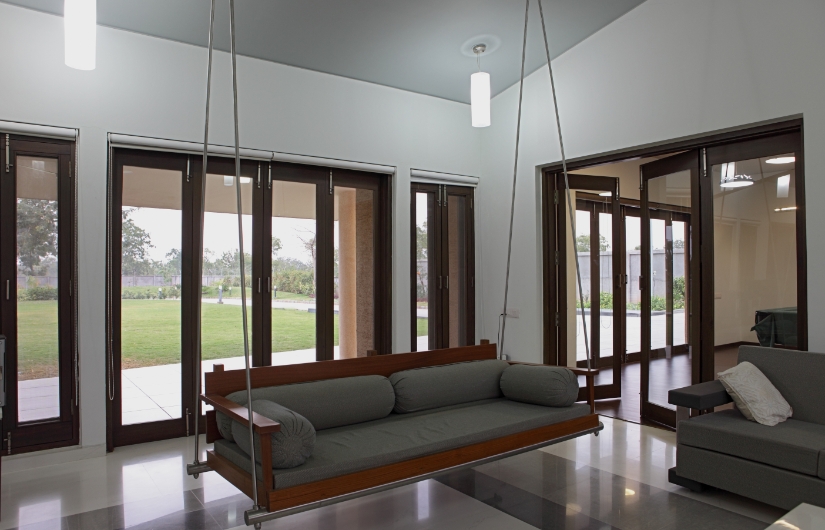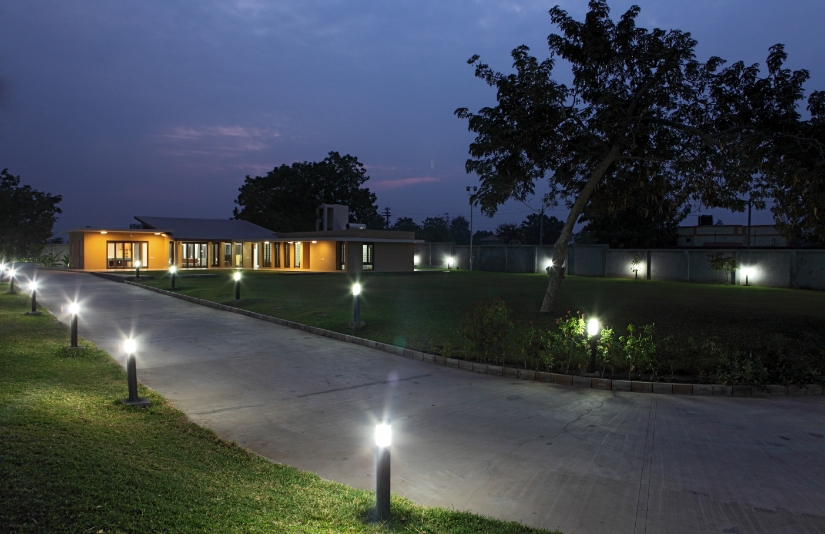 This ensures the necessary privacy needed for the farmhouse and as well grants an option for future expansion. The Levelled Landscape in rear permits for controlled accessibility for areas of private activities.