Intricate and Intriguing
The dynamic interplay of approach to one space from another brings about awe and curiosity. This stands as the point of origin of the idea for this cozy duplex bungalow.
Architecture and Interiors
This palatial house with all functional spaces occupies half the site, with the landscaped green space occupying the rest. Right from the foyer with the water element with patterned granite screen to the verandah peering the lawn in the rear, this abode is designed to be intriguing and clasp the attention repeatedly as one moves along. The intermediate cylindrical double-height space with skylight between foyer and living room breaks down the monotony of the form suddenly and oozes a neoteric outlook.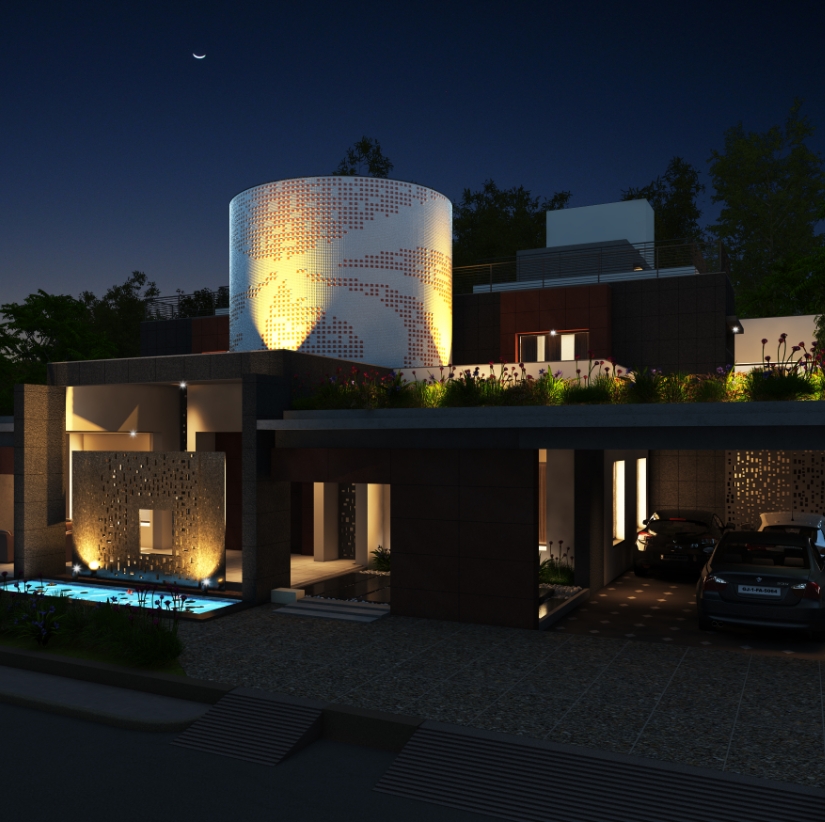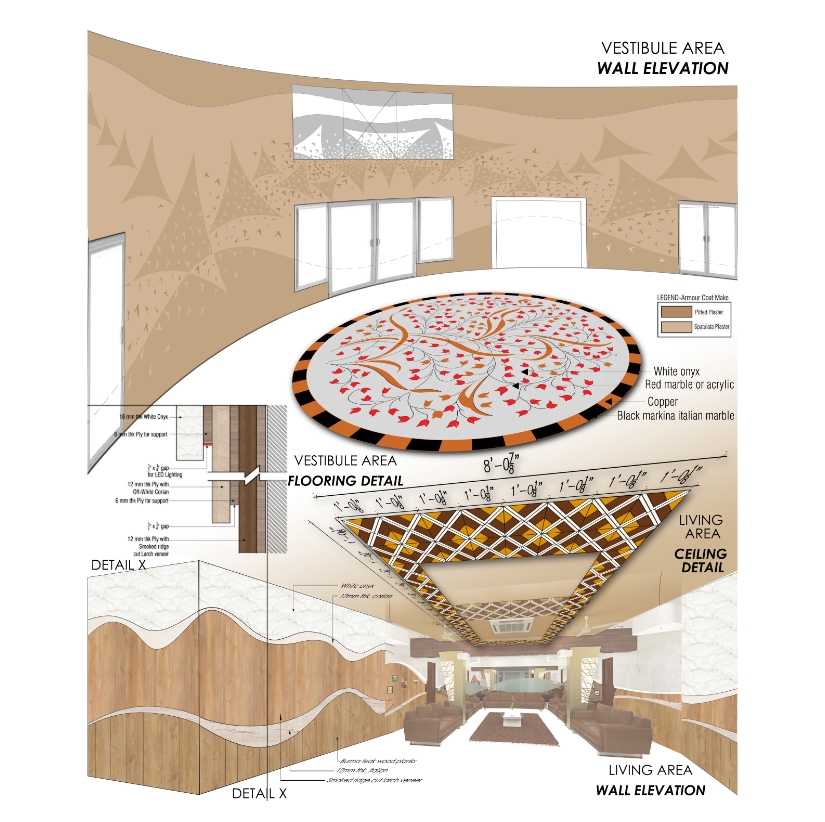 Patterned screen wall and vertical fins double as both shadings as well as aesthetic elements. An elaborate Terrace Garden on the First Floor, a means of experiencing the outside from the confines of the house is yet another feature.