Residence for Manibhai Patel
Seemingly on stilts
Nestled behind a buffer of vegetation is this house with an open water element in the center and the functional spaces are arranged encompassing it on three sides.
Architecture and Interiors
The built area is consolidated to the southeast corner of the site, it's footprint as minimal as possible to maximize the outdoor area for the house to open into. In this layout, two basic zones are created; the first for living that greet one upon entry with its complete openness to the adjacent landscape, and a second private one housing the bedrooms.
These two zones are insulated by a linear stairwell providing access to further private zones above.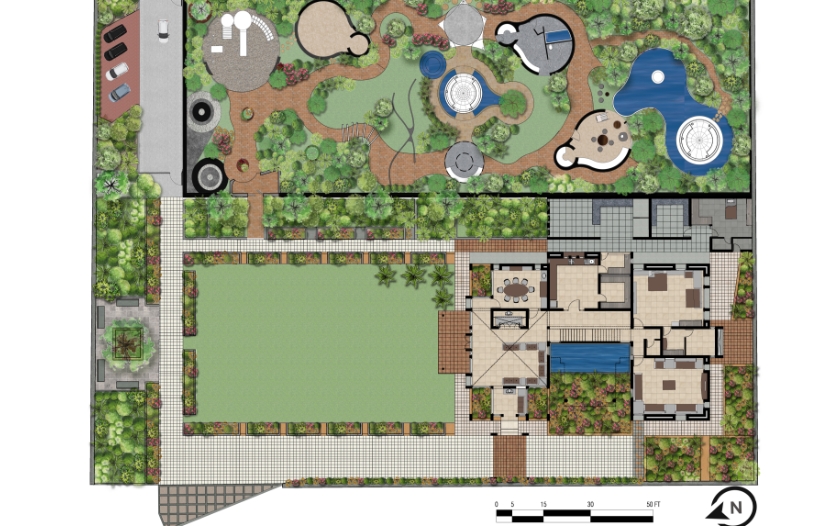 Lines between furniture, interior, and architecture are blurred to generate a seamless habitable space. A narrow pathway running along the periphery of the landscape connects the entire site. The lower floor with wide openings and a solid upper floor façade delivers an outlook of a 'house on stilts.