Residence for Naranbhai Patel
Descending outward
The idea of a structure opening out altogether towards the landscape was the inspiration for the design outline of this residence.
Architecture and Interiors
The Ground plus One structure was laid out to comprise 4 bedrooms, living spaces, study with dining and kitchen where the semi-private spaces are confined to the former while the latter holds the private zones. The lateral approach to the building aids to hold the side of the structure that opens and descends towards the extensive landscape in vantage point. The narrow entrance foyer revealing a wider living room with double head space creates different degrees of spatial experiences.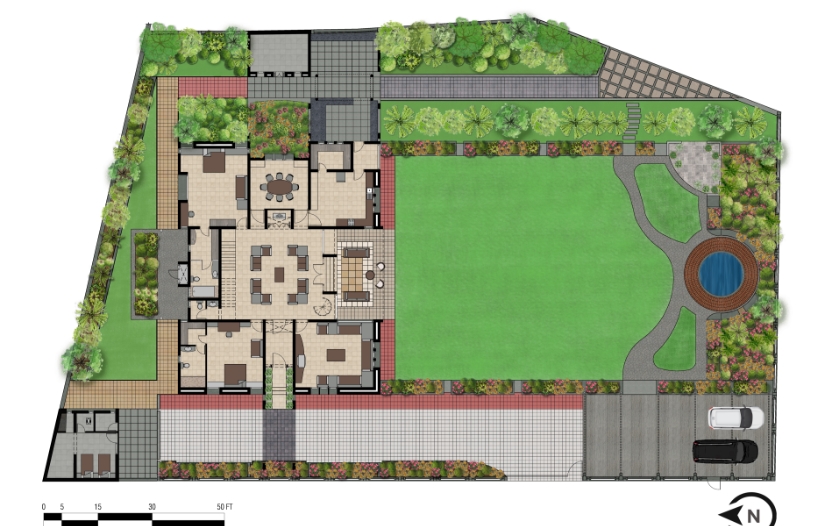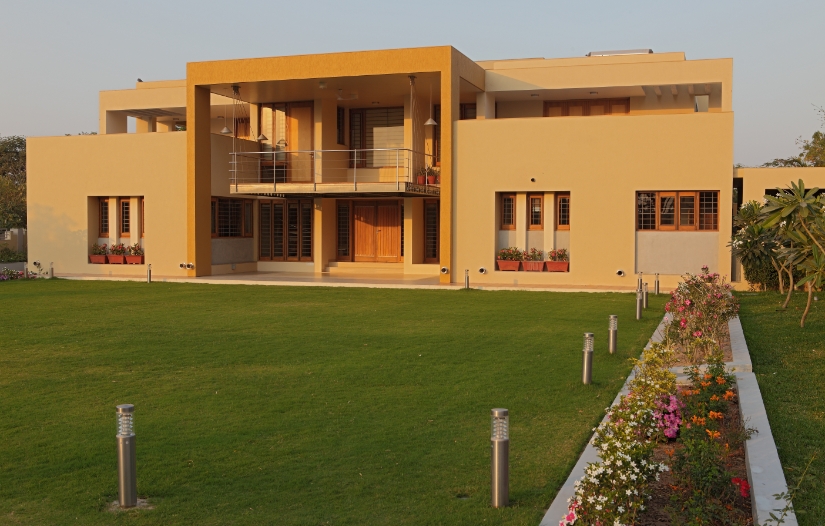 Living space stepping down towards the sit-out while the bedrooms above overlooking the landscape from open terrace creates an overall stepped volume of form. The green space on the southern end regulates the microclimate while the floating balcony above the sit-out, held by Stainless Steel Cables intensifies the dynamics of the whole design.