Sumitra Sagar's Apartment
An Opulent Abode
An amalgamation of the contemporary style of design with aesthetical elements constitute the entire interiors of this Apartment. With stringent re-planning and detailing, a triple bedroom space with kitchen, dining room, formal and informal living areas apart from other auxiliary spaces like the puja room, study and a sit-out were created.
The intricate detailing is well emphasized right from the entrance threshold design. It astonishes the viewer momentarily and instigates curiosity about what lies ahead. Further, one is led to a foyer and living areas with profoundly designed walls and ceilings. The formal and semi-private zones are segregated by patterned frosted glass partitions.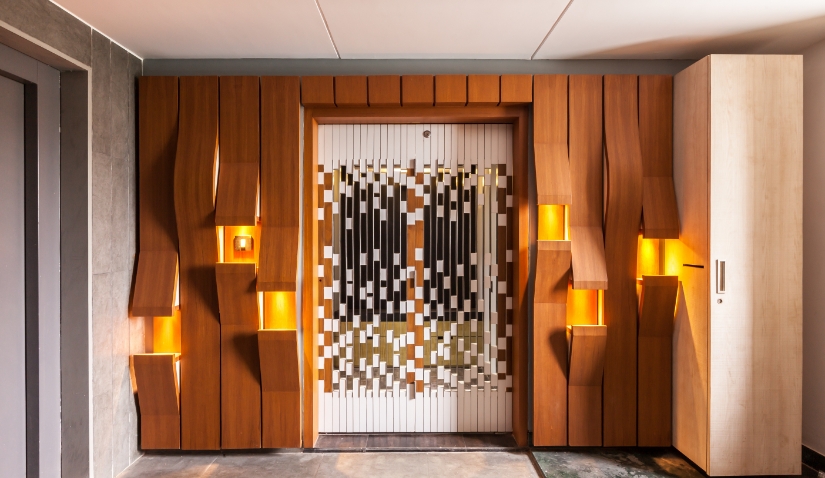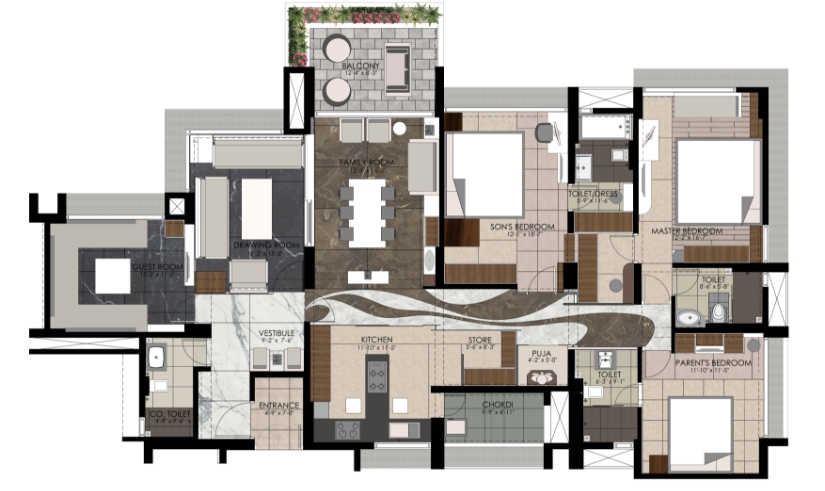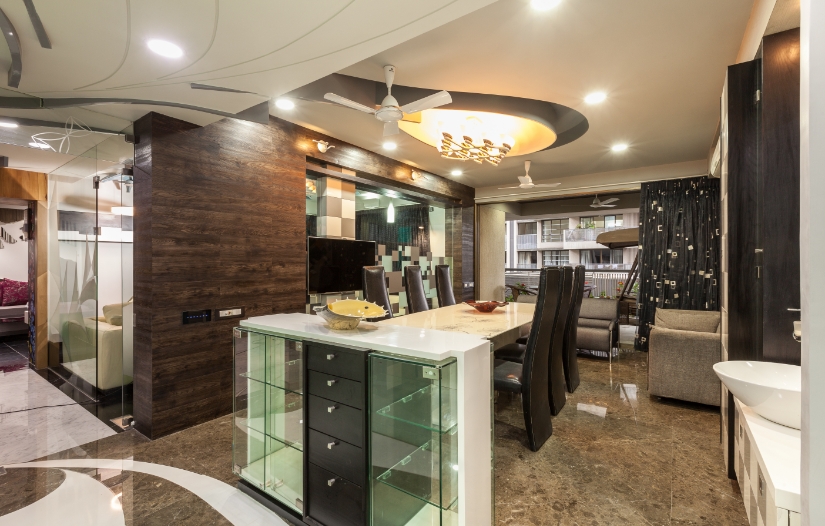 The common linear passage connects the internal areas, and the linear flow of this stretch is enunciated through the flooring and wall patterns. Copious amounts of elements of varying hues, textures, and materials combined with complementary furniture were necessary to fruitage this opulent abode.